Yoga is good for you, and the U.S. Department of Health and Human Services agrees!  In fact, in order to inspire a healthy lifestyle and educate the general public about the numerous benefits of yoga, in 2008 the HHS officially designated the month of September as National Yoga Month: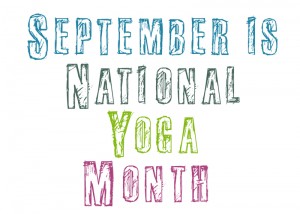 As part of the National Yoga Month Awareness Campaign, the National Yoga Foundation is offering a free week of yoga for you at one of 2,200 participating yoga studios in the US!
Free is nice! And it's a great way to get started on a healthier path. Your free week can be redeemed through October 30, 2014. And there's a good chance you'll find a participating studio near you.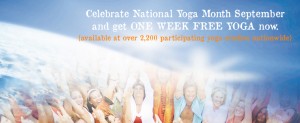 Another National Yoga Month offer:
What's additionally awesome is we discovered that in honor of National Yoga Month, Aurorae is offering 20% off ALL of their products for the month of September with the following promo codes:
For Aurorae Yoga Mats, Bags & Accessories: SHANTI01
For Aurorae Apparel: SHANTI02
For Aurorae Candles: SHANTI03
To Redeem Your 20% Off, enter the designated code on Amazon.com between September 1-30, 2014.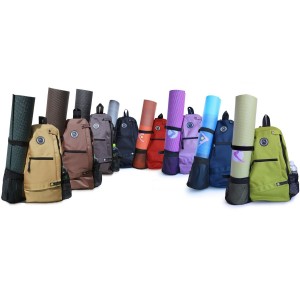 20% is pretty generous!  Way to go Aurorae, thanks for the discounts!  Maybe I'll even start my holiday shopping

Happy National Yoga Month everyone!!  Namaste.
Related Posts: