***BIG NEWS: Richard Hittleman's classic TV series "Yoga For Health" Has been released on DVD! Check it out at www.richardhittleman.com ***
Richard Hittleman's "Yoga for Health" is not a new book. It is, however, tried and true. First published in 1983, "Yoga for Health" has been a reliable resource not only for beginners, but for long term practitioners as well.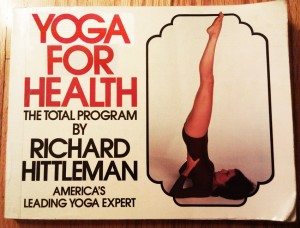 Hittleman (1927 – 1991) is famous for bringing Yoga to millions of people in the 1960s and 1970s with one of the first ever Yoga television series. He brought Yoga to more people than any other living person at the time. He was indeed a pioneer.
Richard Hittleman changed my life
In fact, his TV program is how I came to discover Yoga in the first place. With four of my six children already born, and my husband in college full time, Continue reading →