For this mini-lesson we will pay attention to The Complete Breath Standing. The room should be well ventilated and quiet. Soft, gentle music playing in the background is okay.
It is strongly advised to never practice on a full stomach. Please wait at least 90 minutes after having eaten a full meal. And always be sure to check with your physician to make sure these exercises are okay for you.
Complete Breath Standing
Let us now begin. Standing with feet together, slowly raise your arms while simultaneously inhaling and lifting your heels to stand on your toes. If you have trouble standing on your toes you may keep your heels down. Continue the inhalation, and raise your arms until your hands touch overhead. Hold to the count of five.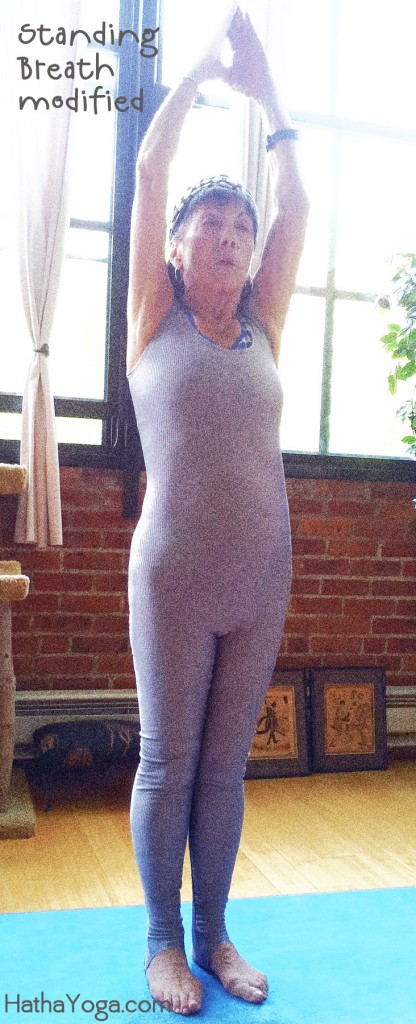 Slowly exhale as you lower your arms and rest on the soles of your feet. Continue a deep exhalation until your abdomen is contracted entirely. Allow yourself Continue reading →