***BIG NEWS: Richard Hittleman's classic TV series "Yoga For Health" Has been released on DVD! Check it out at www.richardhittleman.com ***
Of all my Mom's yoga books, the one I remember seeing around the house the most when I was growing up was Richard Hittleman's Yoga for Physical Fitness. I remember the woman on the cover sitting perfectly in her lotus position with her yellow leotard. In fact my Mom had almost the exact leotard, except hers was pink.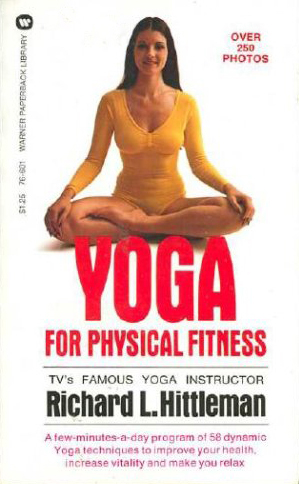 My Mom would begin every yoga practice with that same lotus pose, whether teaching or at home. So, as a little kid growing up with a yoga teacher Mom, to me that book epitomized what yoga was.
Care package
Whenever I see my Mom these days, the first thing she does is she gives me a grocery bag of things she thinks I might be interested in. There could be anything in it, from magazine articles, recipes, and coupons, to photos, clothing or a baked potato! So I was especially excited when I saw what was in my most recent bag of goodies. She was loaning me that famous book with the woman in the yellow leotard!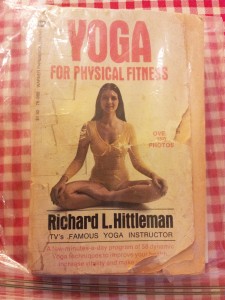 After decades of use, the book is well worn and yellowed. The spine is being held together with cellophane tape. In fact it's so well worn that my Mom handed it to me in its own zip-seal bag to be sure it wouldn't fall apart and start to drop pages. However, the contents of Richard Hittleman's Yoga are just as relevant and useful as any yoga book today.
We gotta get with the program
One thing that struck me as I started reading Richard Hittleman's Yoga for Physical Fitness was something he remarked on right at the beginning. He said that physical fitness is especially important today because of sedentary lifestyles and office jobs.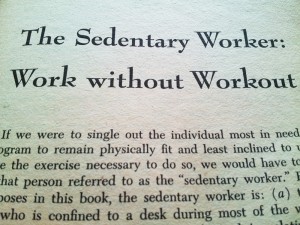 Here's a direct quote: "Based on disturbing statistics of general poor health gathered by various state and national health agencies, it now seems the opinion of physicians, physical education instructors and other authorities that some sensible programs for physical fitness must be initiated on a national scale." And this was written in 1964!

Hittleman was ahead of his time! Either that or we as a nation are still behind the times. Obviously no national physical fitness program has been put into place. If anything, the health of our nation has only gotten worse.
Show me the broccoli
I don't want to get too sidetracked here but, as great of an idea as it is, a national fitness plan is unlikely to happen. Why?  Because there's little money to be made by doctors encouraging or guiding people to get fit. "There's no money in broccoli".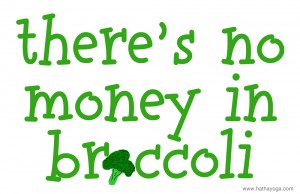 There is money, however, in keeping people sick and overweight and prescribing them drugs to treat all their obesity related ailments. It may sound cynical, but that's the most obvious reason why there's still no serious push at the national level to get people to be more fit.
To paraphrase Bill Maher, they don't want you dead, but they don't want you healthy either. They want you sick, because that's where the money is.
So it would behoove us to do our own research and take responsibility for our own health and fitness, as well as that of our loved ones. You don't have to spend any money to get fit. There is a great quote from the musician Henry Rollins that makes it very simple, "Eat better, eat less, move your body".
Eating better means eating more whole, plant based foods. Eating less means eating less of anything that doesn't fall into that first category. And moving your body means, well, moving your body!
There are numerous ways to get physically active without having to invest in fitness equipment or joining a gym, and yoga is one of them. Yoga is something that anyone can do, no mater what your level of fitness is.
In fact yoga not only is yoga beneficial in and of itself, but it can help stretch and loosen your body to prepare you for other physical activities. Richard Hittleman's Yoga for Physical Fitness is a great guide to help you get started.
Richard Hittleman's Yoga for Physical Fitness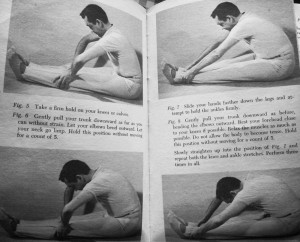 In Part I of the book he gives step by step instruction on how to perform numerous yoga poses. Each is designed to target specific area of the body. He also explains the action and benefits of each pose.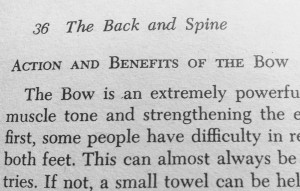 In addition, he gives modified versions of poses in case you have trouble with certain areas.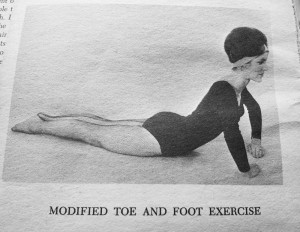 Hittleman also talks about breathing. He provides beneficial techniques with visuals and instruction.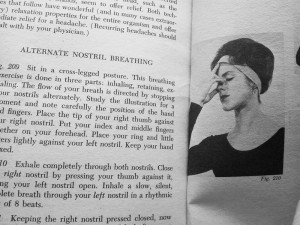 Part II focuses on incorporating yoga into your every day work life. He demonstrates poses and stretches you can do right at your desk. That's often when we need it most!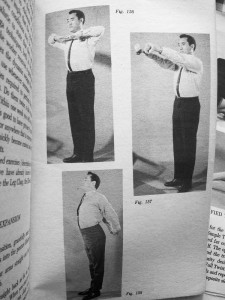 If you think office stretches could be useful to you, you might want to also check out the little book called "Office Yoga: Simple Stretches for Busy People". You can read my full review on it here.
Hittleman weighs in on weight control
In Part III, Hittleman discusses special issues people might want to address such as posture, headaches, tension and weight control.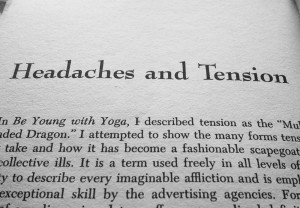 He opposes fad diets, pills, and weight control gadgets, simply because they are unnatural and don't work for long term benefits.
He explains that any weight that may be taken off with a fad diet will come back when the diet is inevitably discontinued. He gives advice on how to control weight naturally, and how to maintain a healthy weight.
In the remainder of the book he gives fitness guidelines for those working at home. He also demonstrates advanced positions for those who are ready to take it to the next level.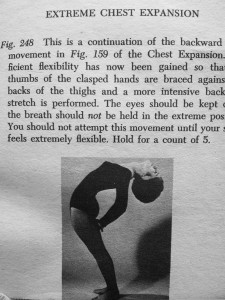 He concludes with some guidance for practice routines. As always, be check with your doctor whenever starting up any new physical activity to make sure it's right for you.
Blast from the past
As I mentioned, Richard Hittleman's yoga is just as current as the yoga taught today.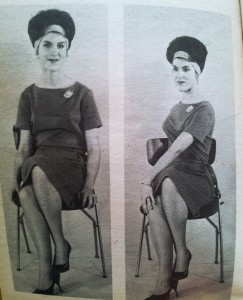 Because the book was written in  the 1960's, you might find some of the terminology (and hairstyles) a little out of date. As long as you can move beyond his occasional use of the word "housewives", I think you'll find Richard Hittleman's Yoga for Physical Fitness worthwhile.
Since it's been out of print for some years, you likely can't just wander into your local bookstore and expect to find it. You may, however, find it at your local library. And, of course, there are some copies available for literally pennies online.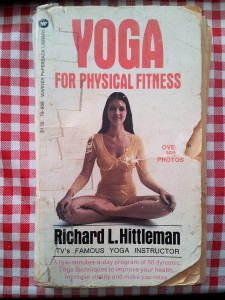 However, you won't find what I found in my Mom's copy. It's my favorite part for obvious reasons. Throughout the book there are lines upon lines that are underlined. Definitely done decades ago. But my very favorite part was on the inside of the tattered back cover. In addition to a few page numbers she'd scrawled for her own reference, she also signed her name, and wrote "peace".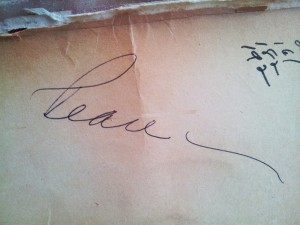 Namaste.
Related Posts: