If you're anything like us, you don't like the idea of using a dirty yoga mat. Many yoga mats are porous and absorb the impurities and bacteria with which they come in contact. If you're borrowing a mat from a yoga studio or gym, you really have no way of knowing how clean it is or when it was last washed. And if you're using your own mat, the bottom side is spread out against the floor. Then when you roll up your mat, the bottom surface inevitably gets rolled up over the top surface of your mat. That doesn't seem very hygenic.
Enter, yoga towels! A yoga mat towel doesn't just help keep your practice clean. These specialty towels are made to fit your mat, and they're made of microfiber. Microfiber becomes more "grippy" as it gets damp, which keeps you and your towel from slipping off your mat (more on microfiber below). Our comparison guide covers the key factors to think about while shopping, so you can find the best yoga towel to suit your preferences and your budget.
Click on any column header to sort the table, for example by cost or size. Detailed explanations are located beneath the guide:
The 7 columns in the guide are:
Towel – yoga towel brand & picture (click to view more details or to purchase).
Sizes – which sizes are available.
Cost – These are current prices on Amazon.com in U.S. dollars. Outside the U.S., click the price in dollars to see the price in your local currency. In some cases prices will be different depending on color and/or style.
Colors – color and/or print options
Rating – This is the average user rating on Amazon.com, where 5 is the best possible rating. It can be very helpful in deciding whether people were satisfied with their purchase, and which is the best yoga towel for your needs.
Additional information or options – some brands give additional details about microfiber composition (see below), or have other available options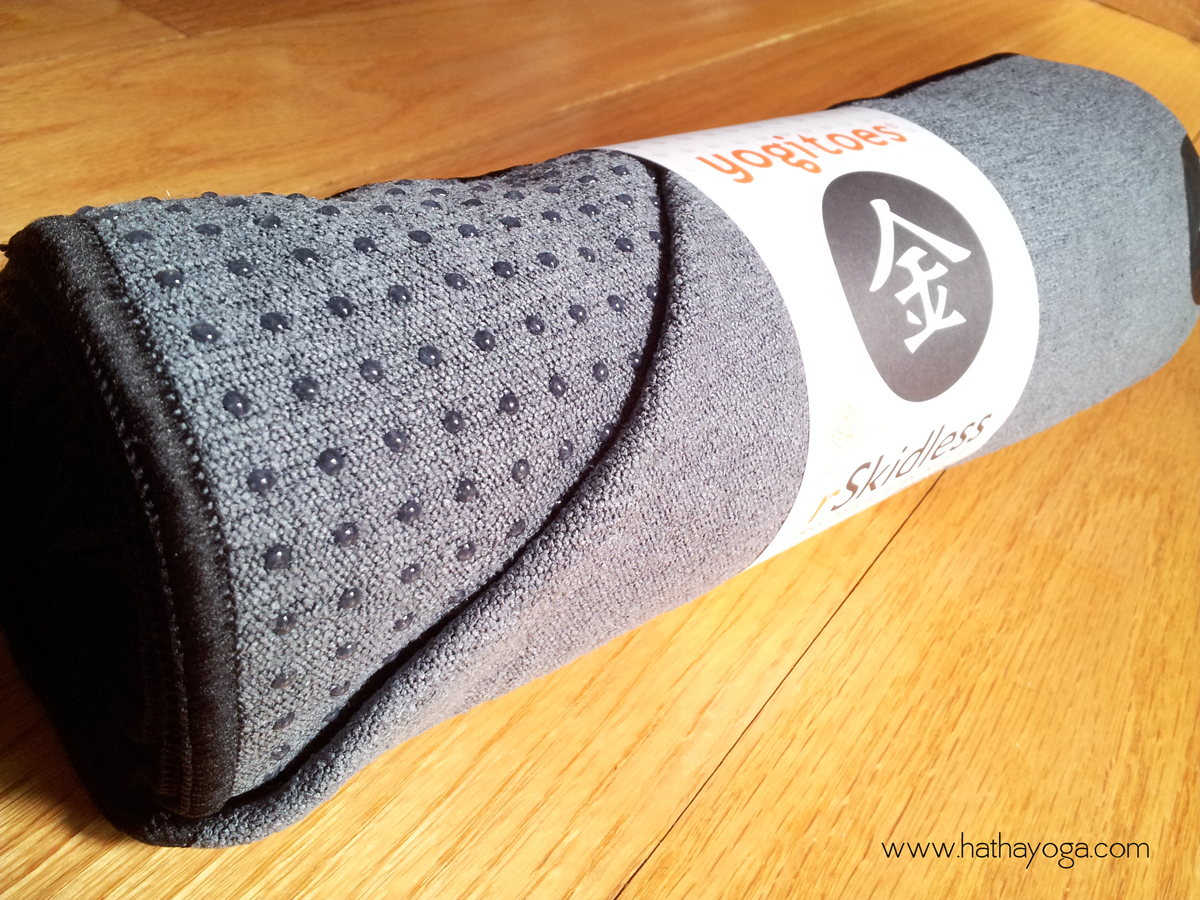 Can't beat the convenience
Keeping your mat clean is very important. But it's not always practical to thoroughly wash your mat after every class and then leave it rolled out to dry. Unlike a mat, you can throw your yoga towel right in with your wash. In addition to having a sanitary surface on which to practice, there are a number of other reasons yoga towels are extremely popular.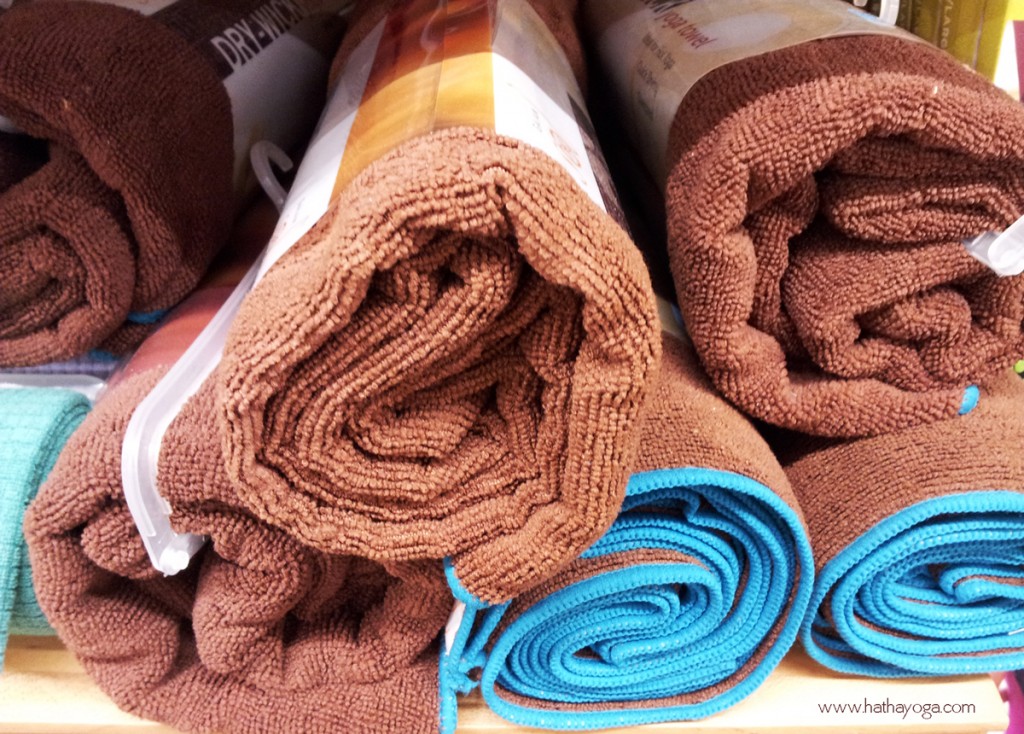 Because yoga towels are made of microfiber, they hang dry very quickly. If you practice frequently and loath doing laundry as we do, you might want to consider getting more than one yoga towel so you can always have a fresh one ready.
Another important benefit of using a yoga towel is that it is absorbent. This is especially useful if you tend to perspire during your yoga practice, as it will keep you from slipping. In fact many use a yoga mat towel primarily for this reason.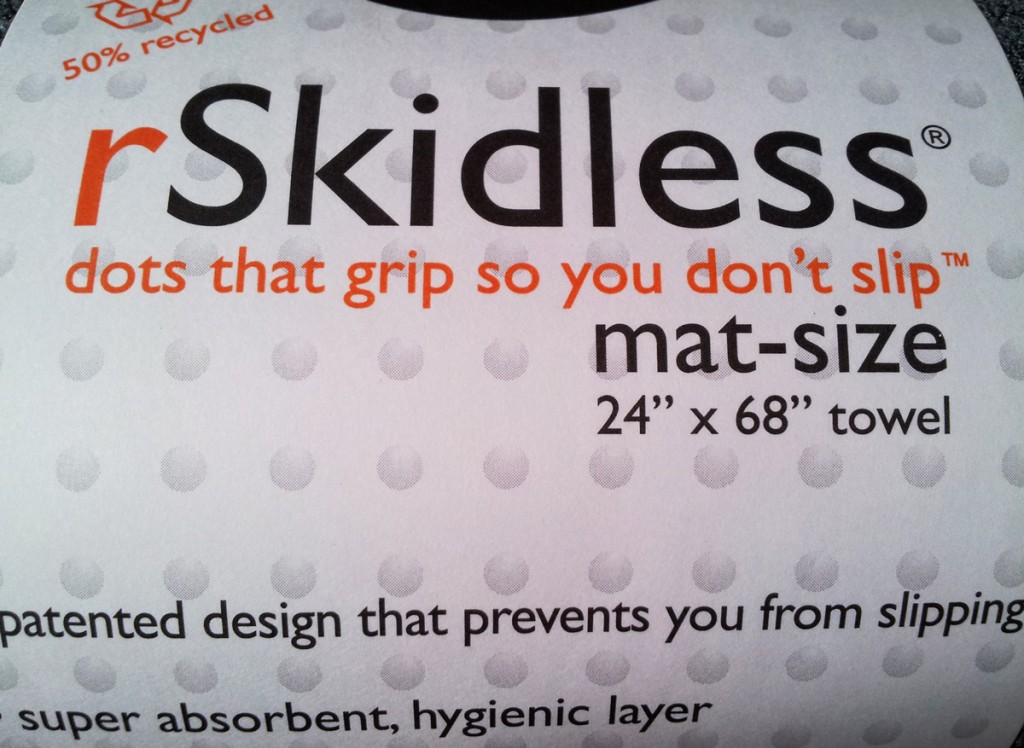 Don't slip up
With most yoga towels, the microfiber fabric is what helps it from slipping off the mat. However some yoga towels have little gripping dots along the bottom to provide extra traction.
We've used mat towels with and without silicone nubs, and like them both. We've never found traction lacking in either, but some people prefer yoga towels with the nubs. Spraying a little water on the towel before your practice can also help with traction, check out this short video:
Another benefit to using a yoga towel is that they are lightweight and compact, so carrying one to practice is a breeze. And if you have the option, you can leave your mat at home and use your yoga towel on top of one of the studio's mats.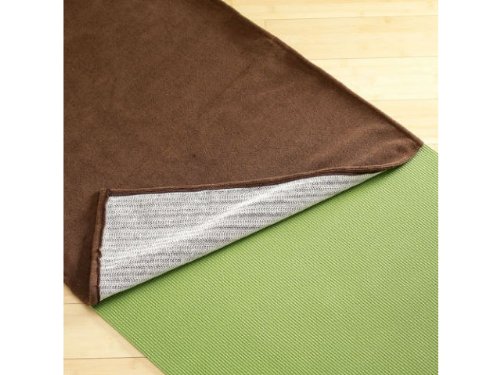 So what is microfiber anyway?
Microfiber is an extremely fine man made fiber that can be woven and finished in different ways to provide different properties. Microfiber cloth used for yoga mat towels is usually made from around 80% polyester and 20% nylon, and is designed to be super absorbent.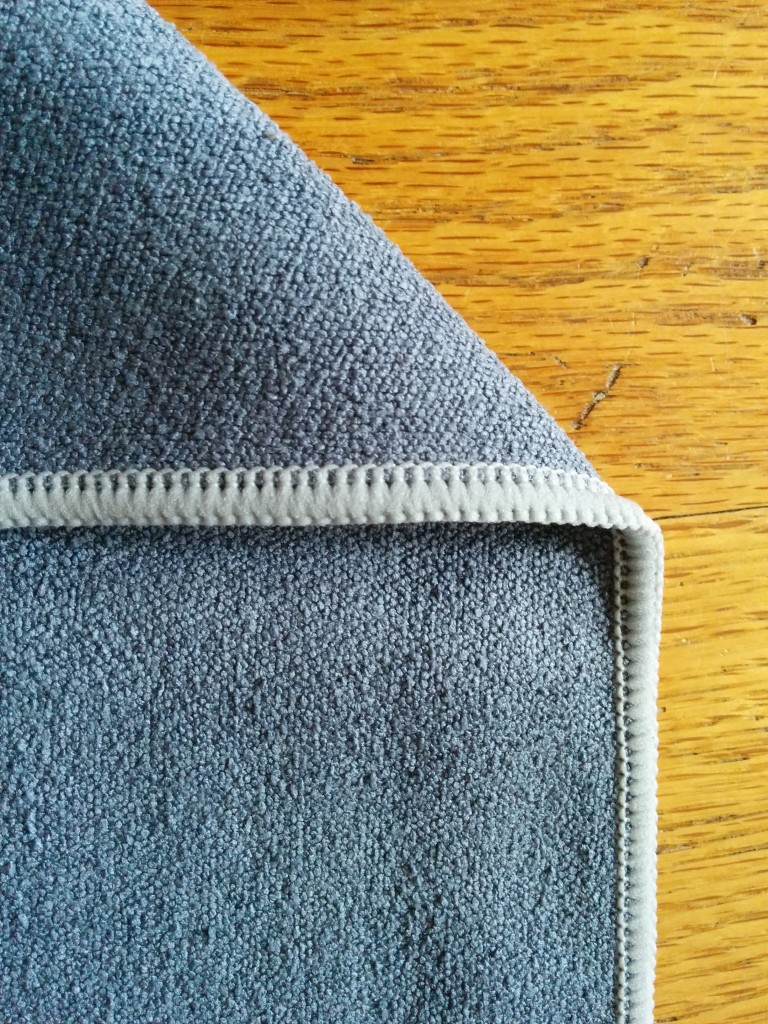 Microfiber cloth feels super soft to the touch because the individual threads are extremely thin. A strand of microfiber is around 1/20th the diameter of a strand of silk, and is roughly 100 times finer than a human hair.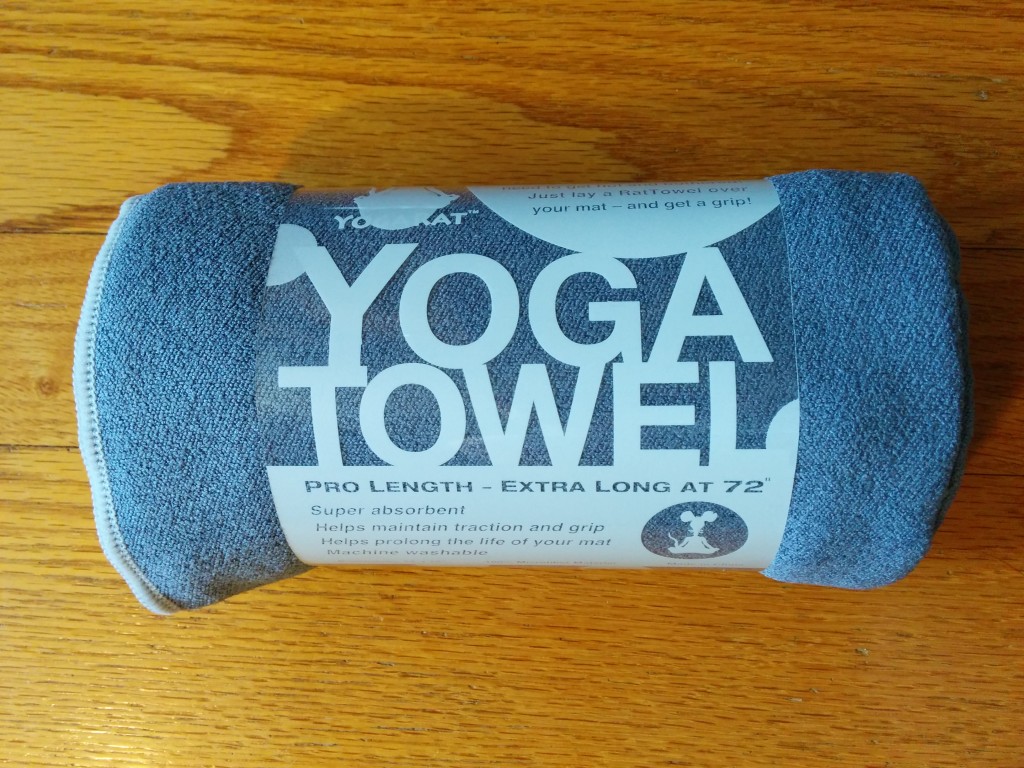 Not all microfiber cloths are created equally, but unfortunately there are not any easy metrics to compare quality. In fact, most brands don't even state what the actual composition of their material is. Find a local retailer where you can actually touch and compare the feel and thickness of several brands.
Gotta hand it to you
When shopping for a yoga mat towel, be sure not to confuse it with a yoga hand towel. If you want to stay really dry during practice, you might want to consider getting a hand towel in addition to a mat towel.
Keep it clean
Do not use fabric softener or bleach on microfiber on a yoga towel, they will damage the microfiber filaments and decrease the cloth's effectiveness. Also, if dried in the dryer, avoid high heats. Keep in mind a machine dryer will likely cause your yoga towel to wear faster, whereas hanging it dry will help extend the life of it.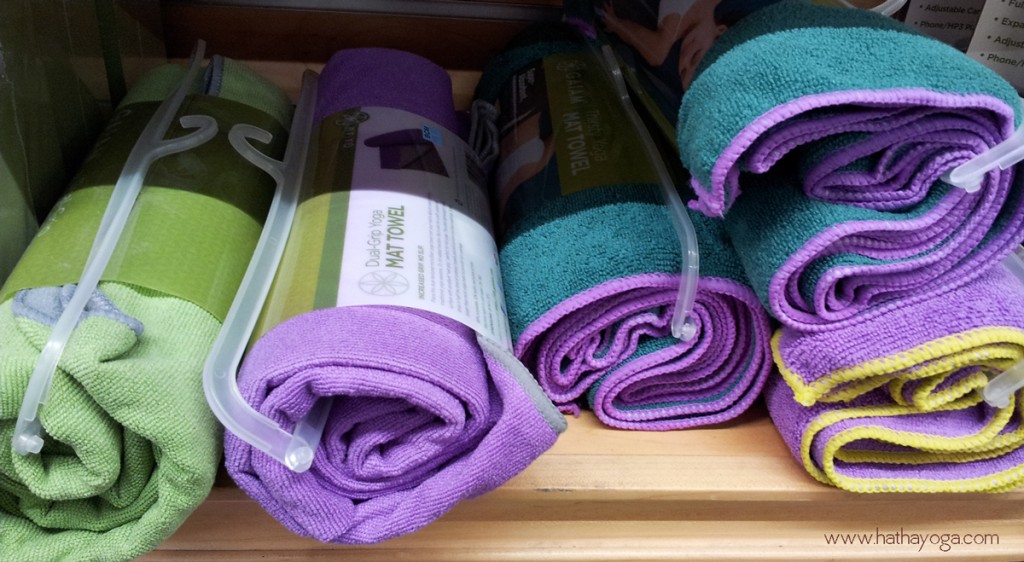 The best yoga towel for you
Here at HathaYoga.com we love yoga mat towels. The cleanliness with convenience can't be beat. We hope our mat towel comparison guide helps you find the best yoga towel to fit your requirements, but if you have any questions please let us know!
Related Posts: