I'm shopping for some new yoga wear shorts and a bra. Specifically, I'd like some comfy yoga shorts and a couple of sports bras that can be worn on their own without another top. I'd like the sports bras to be supportive and comfortable enough to be worn also as sleeping bras.
A few years ago I bought some very inexpensive spaghetti strap sports bras from one of those close-out discount stores. I think it was something like $5 for a three pack. They were 96% cotton and 4% spandex and 100% comfortable. Actually, I still wear them and they're still very comfortable but no longer as supportive as they once were now that I've worn and washed them about a million times. I know it's unlikely that I will get the same deal I got that day, but I have searched for replacements and I think they must have been discontinued as I cannot find them. That's probably why they were such a good deal!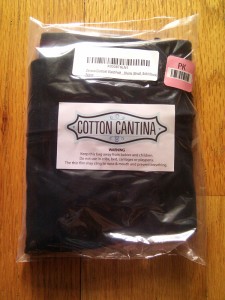 So, for the past several months I've been trying to find something similar to these tried and true bras. I still want something that is mostly cotton with a tiny bit of spandex or lycra. I came across these Hanes Stretch Cotton Low Impact Sports bras.  Although they were not spaghetti strap, the style was decent and they came in a two pack for under $10. Since it was free shipping and free return shipping, I decided to take a chance and bought two sets of two: grey/white and black/white. They arrived pretty quickly and they looked pretty much as they did in the photo. However, the comfort level just wasn't there. It's not so much for the fact that they were very fitted, and they were. It was more that even though the fabric even though was all or mostly cotton, it felt sort of like 50% polyester. Not soft at all. Maybe they just needed to be washed but I wasn't willing to take a chance. Not only that, but the seams felt a little itchy. Again, maybe another thing that would improve with washing, but I made up my mind to just send them back. I know, they were cheap enough, but I don't have enough drawer or closet space to warrant keeping something that I'm not 100% sure I want.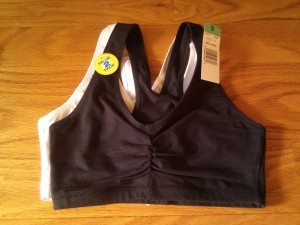 Yoga wear shorts
The other thing I took a chance with on this same order were yoga wear shorts. I didn't do a ton of searching and came across these pretty quickly and they looked promising, the Zenana Contrast Waist Fold Over Yoga Wear Shorts. They were also under $10, again with free shipping and free return shipping. So it was not really a risk at all. They also arrived quickly and they were true to the photo and true to size. But I didn't like the looseness around the thighs. I'm looking for shorts that will hug the thigh. Also, the fabric was a little thin for me, but maybe that works for some people. So, I guess it was more of a personal preference thing. Along with the sports bras, I ended up sending them back.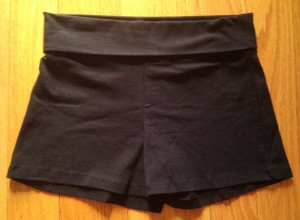 So, I'm still in search of some comfy, cottony yoga wear shorts and sports bras. Maybe I need to spend a little more money. When I come across something else I like, I'll let you all know. In the meantime, please let me know if you have any suggestions!
Related Posts: