When you read reviews of any mat (or just about anything for that matter), there are always people who love it, people who hate it, and many in between. Some want a mat that is not slippery, and those who don't perspire much prefer one that's not too sticky. Some want a lightweight mat to easily carry to and from class, and some want a mat that provides more cushion. So, just as in yoga itself, it's really all about what you as an individual are looking for.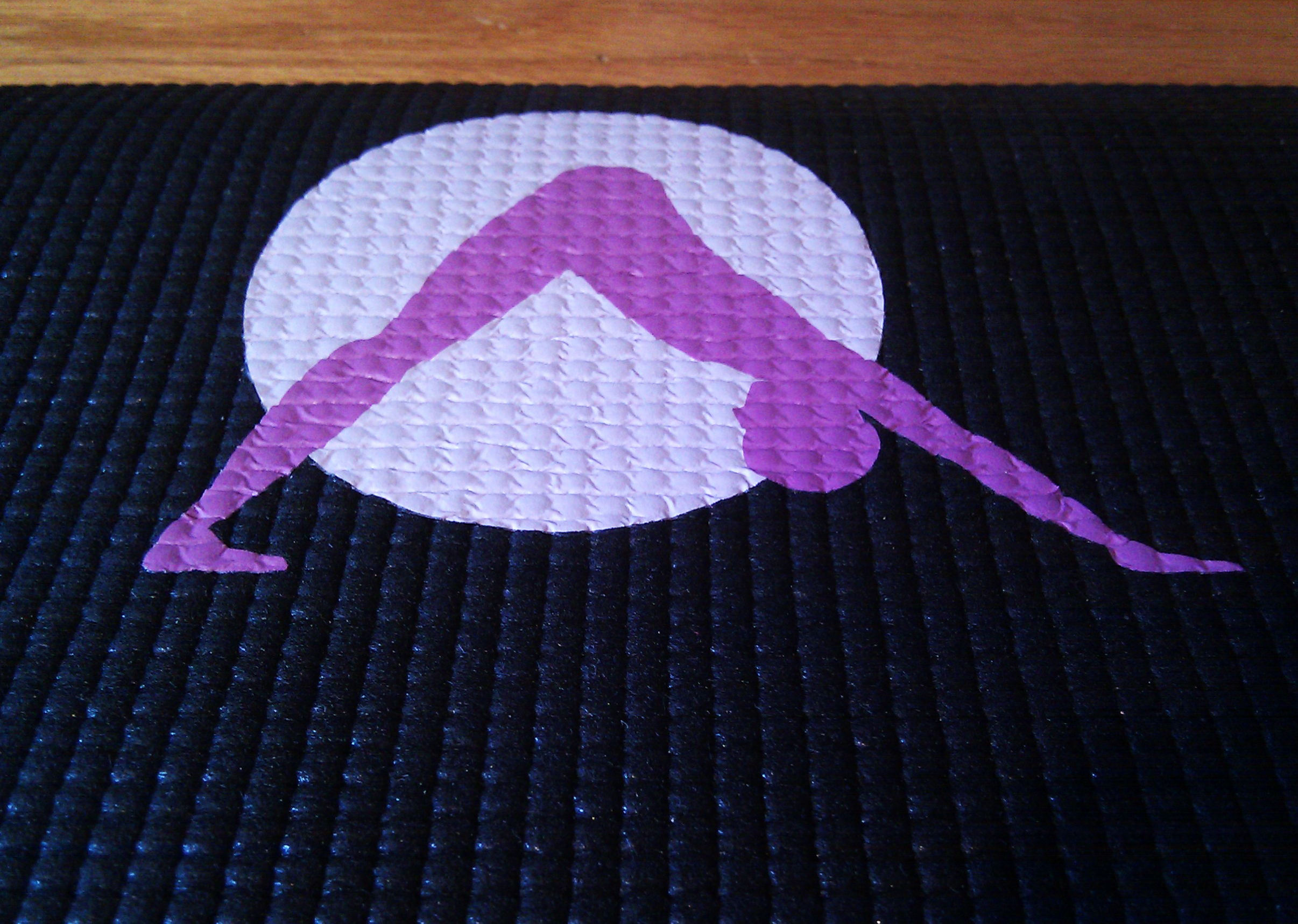 I recently shopped for a new yoga mat. My criteria were that it had to be environmentally friendly, biodegradable, non-toxic, not too thin, and free of any odors. I also wanted to spend under $40. I did loads and loads of online searches, read the pros and cons of the many mats out there and finally I decided on the Classic Yoga Mat from Aurorae. It had 4 1/2 stars on Amazon with over 1000 reviews, met all of my criteria, and the price was $35 including shipping!  Also, people seem to really like Aurorae's customer service, which is something I always appreciate.  So, I ordered it, it arrived quickly, and I really like it!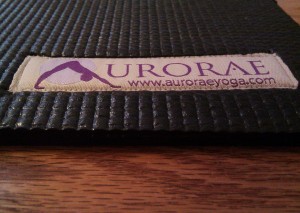 My Aurorae Classic yoga mat review
At 6mm or 1/4 inch thick, it is heavier than some mats, but that's okay with me as I am using this mat at home.  And the extra thickness does make it easier on my wrists, especially for the downward facing dog position.  The mat has zero chemical odor, which is important to me.  The top end of the mat does have a slight curl to it, which you can see in the picture below.  However, it doesn't affect my practice at all, and I'm guessing it will probably settle down over time.
Aurorae offers a pretty wide selection of colors.  It took me a while to decide, but I finally settled on black since I was worried if I got something too colorful I might eventually grow tired of it.  By the way, the mat does not come with any carrying strap or bag, so if that's something you want, you'll have to purchase those items separately.  

I've heard some people are concerned with slippage.  Aurorae gives advice on how to break-in and maintain your mat, and they also sell a yoga mat wash and a slip free rosin bag to help with gripping power.  So far, I personally haven't found the need of any of that, and it has been working well for me as is.  I've found it to be very low maintenance, which is definitely a plus for me.
One thing I actually was afraid of was that it would easily attract cat hair, but luckily even with almost daily use (and the occasional feline trying to help me with my yoga poses) the mat has remained quite clean.  After each use, I usually wipe it down with a damp cloth and let it dry quickly before rolling it up.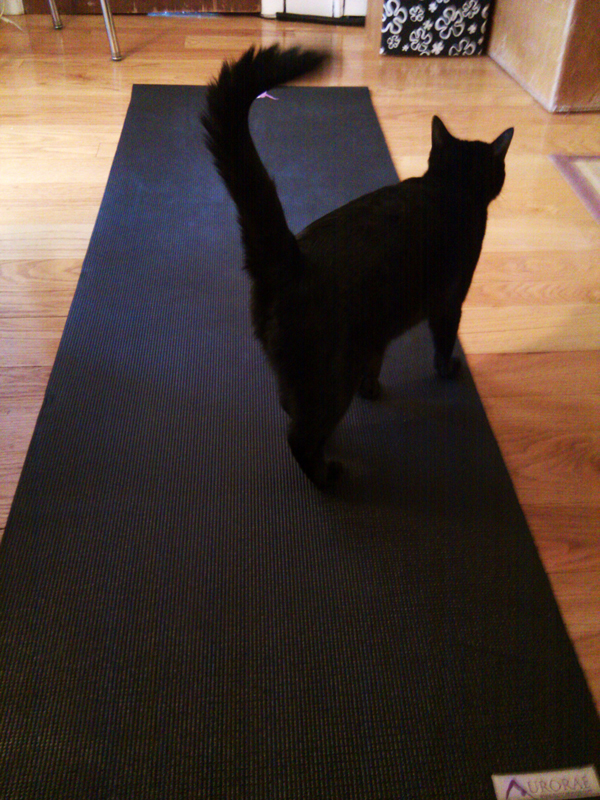 When it is time to fully wash the mat, I would recommend washing it by hand (Auroae suggests hand washing it in the bath tub), and hanging it to dry, as I wouldn't trust a machine with it.
Although this one is "environmentally friendly and 100% biodegradable", the next mat I try will be one of natural rubber materials such as the Gaiam Sol Shakti Mat, or perhaps the Jade Yoga Mat (where a tree is planted for every mat sold!).
Overall, I am very happy with my Aurorae Classic Yoga Mat, and would recommend it.  If you have your own experiences with this mat please comment below, we'd love to hear your thoughts!
Related Posts: