Here's something fun!  The folks at Vegan Cuts have put together their very first Yoga Box!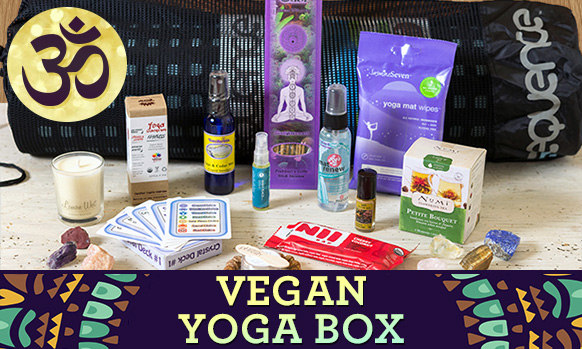 If you don't know who Vegan Cuts are, they are a team of people dedicated to seeking out the latest and greatest cruelty-free products and making them available online at their marketplace and through their various "boxes" that contain an assortment of thoughtfully selected items. They have a snack box, a beauty box, and special edition boxes.
All that stuff is super awesome, but I am extra thrilled to find out they now have a Yoga Box! For this edition of the box they have partnered with Miakoda and Laura Ahrens Yoga to put together a package with a plethora of items you can use for your yoga practice, including a Sequence Yoga Mat Bag, a Miakoda Everyone's Unisex Mala Bracelet, a Nii Organic Nutrition Bar, Manduka Mat Renew Spray, and a whole bunch of other goodies.
Yes please!
What a great treat for yourself or a fun surprise for your yogi loved ones! And it looks like shipping is free in the U.S.!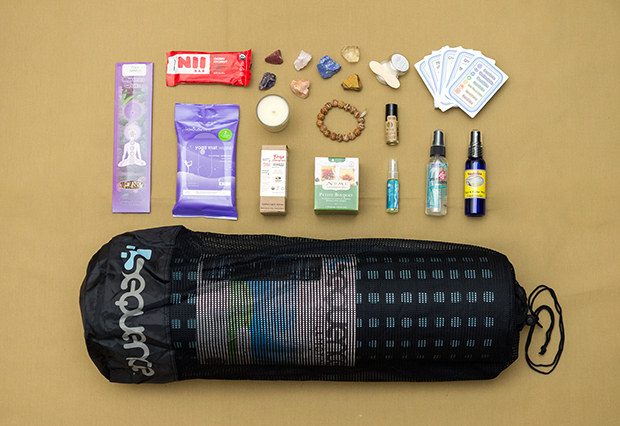 Kindness doesn't hurt anyone
We here at HathaYoga.com advocate the yogic principle of ahimsa, or non-violence. This practice of kindness extends to all living things including the self, animals, and the environment. So when we shop, we look for strictly cruelty-free items with no animal testing and no animal derived ingredients.
We're happy that the folks at Vegan Cuts do the homework for us with all the products they discover and share through their site. How perfect that they now have a Yoga Box!
Namaste.
Related Posts: