The first few times I practiced yoga, I was at home using my own yoga mat. I felt like I could use a little guidance, so I thought taking a class might be a good idea. I found an online deal that offered me a bunch of classes locally for cheap, and went to my first class. I brought my mat with me, but when I got home I realized cleaning it after every class was going to be more hassle than I wanted to deal with. I had the idea that if I had a towel instead of a mat I could just wash it with my laundry, hassle free. So I bought myself a YogaRat towel.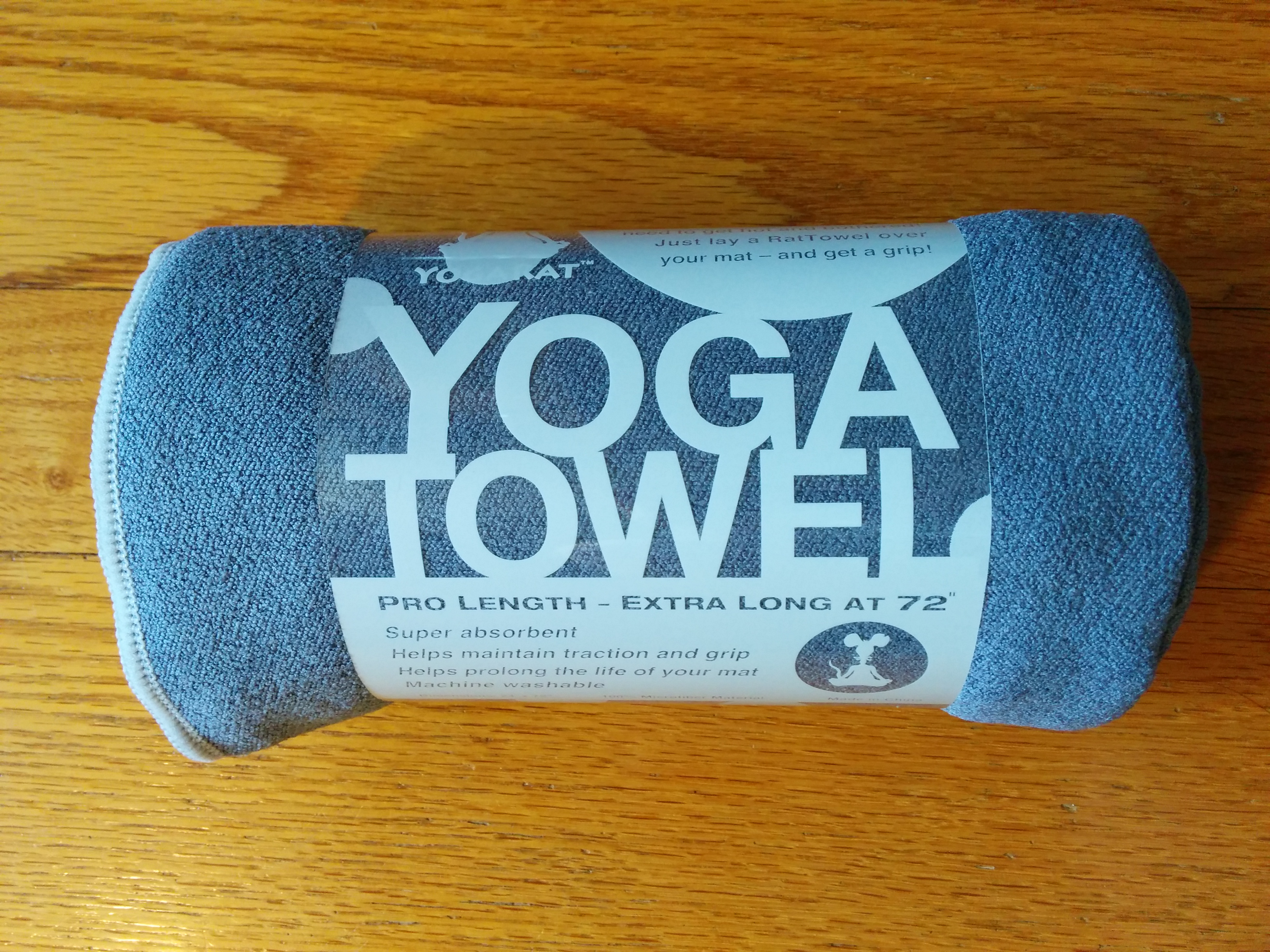 I did a bunch of shopping before I picked the YogaRat. There really are a lot of yoga towels out there to choose from. I ended up liking the YogaRat towel because the price was right, and people really seem to love it. It seemed like a good place to start, so I ordered one online. A few days later I brought it to my second class.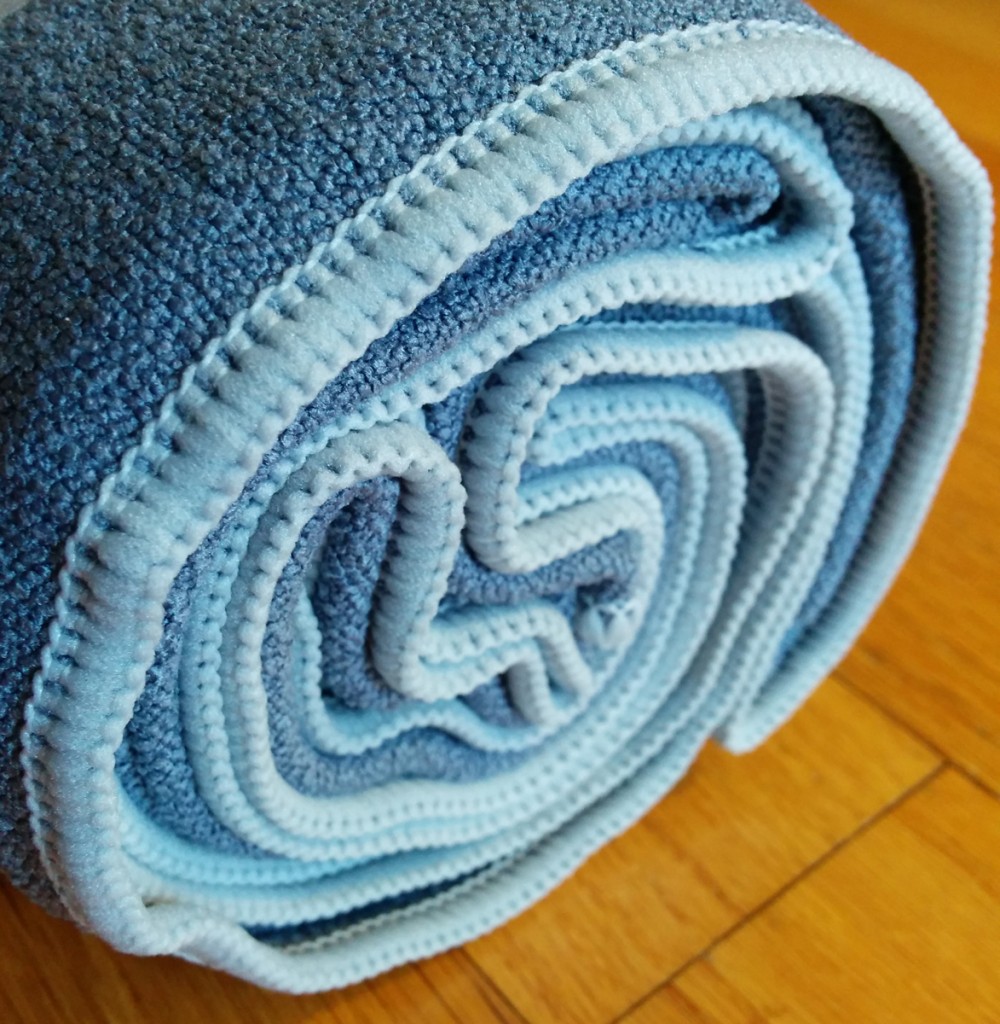 When I got to class I grabbed one of the studio's mats, and put the YogaRat towel over it. It fit surprisingly perfectly. It occurred to me it might have been nice to have an extra inch or two on each side of the mat. But it didn't slide around at all, so I figured it probably wouldn't move much during class. The texture of it was soft and comfortable. So far so good.
To slip or not to slip
Previously when I used my mat without a towel, I had some trouble with slippage. I tend to sweat a lot, and even though I was using wrist bands, my hands got pretty sweaty. This made poses like the downward dog pretty tough to maintain.
I hadn't expected it to happen, but the microfiber material of the YogaRat towel actually worked way better than the mat alone. It was way less slippery, actually sort of the opposite of slippery. I don't really like the term sticky, because that makes it sound like it sticks to you, which it doesn't. It just doesn't slip. It soaks up the sweat, and holds you in place. It made down dogs a breeze!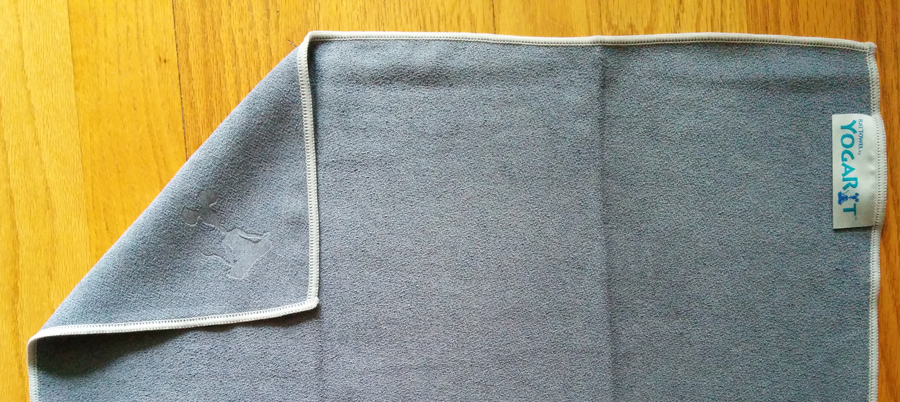 Over the course of the class, a couple of times it did stick very slightly to my hand or foot. This moved it an inch or two. But it just took me a second or two to readjust, and didn't interfere with the flow of the class at all.
Other than that YogaRat towel worked perfectly. It stayed comfortable and held me in place, whether I was sweating or not. It was so much better than just using a plain mat!
But the best part was the reason I got it in the first place, just tossing it in my laundry bin when I got home. With no extra effort at all, it was clean and ready to go for my next class. Amazing!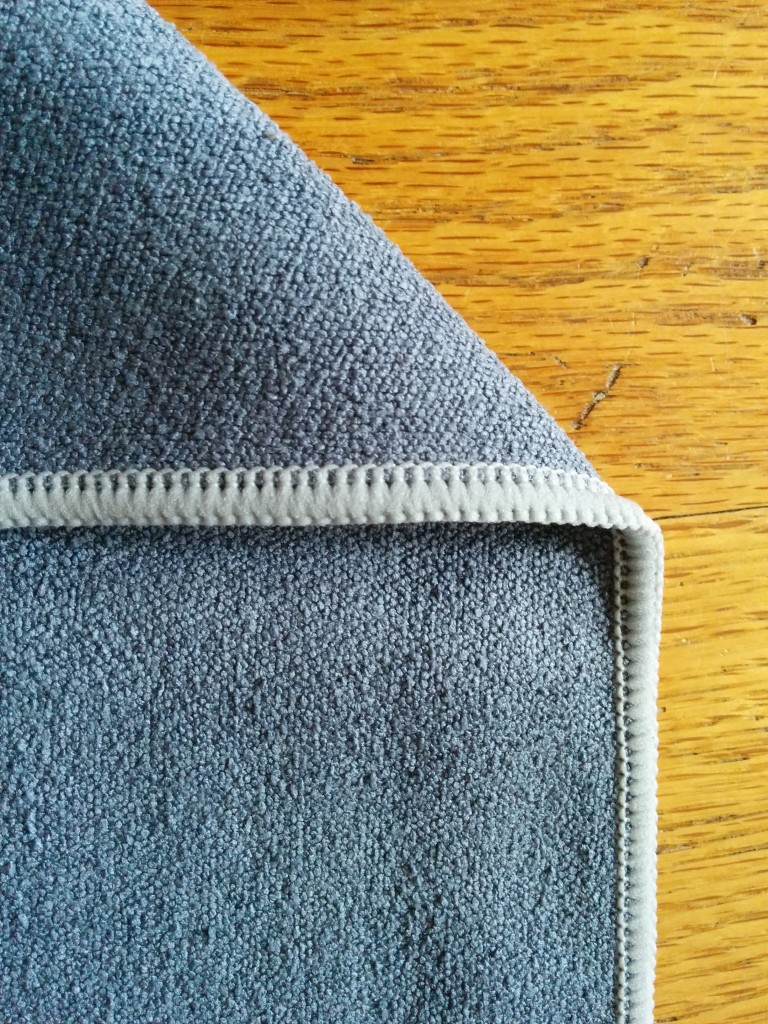 I'm planning on going to classes more frequently moving forward. So, I'm thinking of getting another YogaRat towel or two to have in rotation, in case my class schedule gets ahead of my laundry schedule. They have some other color combinations that look pretty cool.
The YogaRat towel rocks!
I never really thought about towels when first getting into yoga, but now I'm totally hooked on them. If you find cleaning your mat a hassle, and/or have sweating slippage issues, I'd recommend giving the YogaRat towel a try. It's super easy to clean, and actually helps you hold poses in class.
I'm not the only one who loves the YogaRat towel, I think my kitty loves it even more than I do!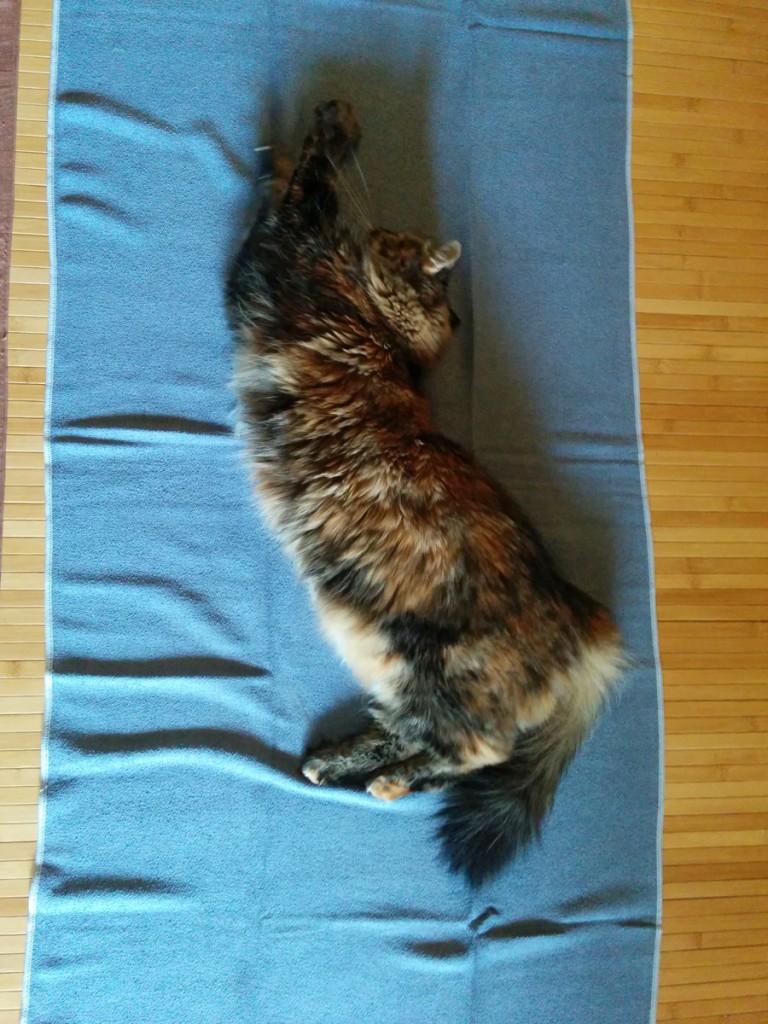 Related Posts: